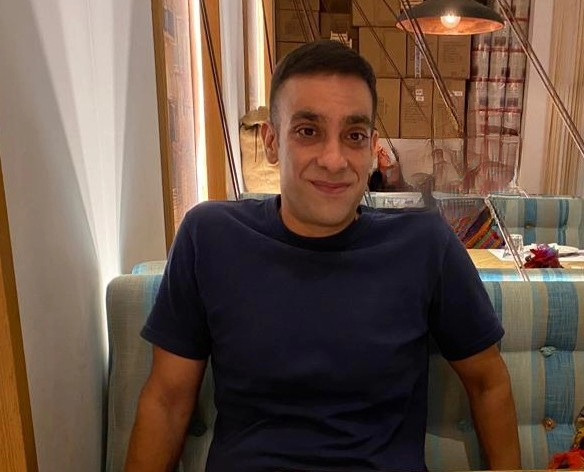 From the undertaking of localisation reports for FAANG tech giants and crafting internal data privacy frameworks for MNCs to participating in a national digital literacy campaign as well as collaborating with several go-to-market teams in their content roadmaps, my career has afforded me extensive exposure to the technology and finance industries.

My breadth of experience as a content creator has seen me specialise particularly across the areas of content marketing, media management, report/presentation/proposal writing as well as a wide range of other copywriting roles.

I also work alongside various SMEs in their digitalisation stages and beyond, providing them with content direction and execution to speak effectively to their target audiences.
Business Management Consultancy Content Specialist
I held the role of in-house content specialist/copywriter for the business management consultancy arm of the Golden Equator Group for close to five years. There, I helped to position the Venture Capital, Asset Management as well as Consulting areas of the business, assisting to strategically craft the group's blogs, EDMs (both internal and external), website content, media releases, business presentations as well as functioning in an overall copy-editing role.
My stint with the company for half a decade not only provided me with the relevant knowledge to appreciate the power of the written word but also gave me the experience of working alongside an inspiring group of industry leaders across a broad spectrum of expertise - many of whom I still collaborate with today.
Marketing, startup and e-commerce experience
I ran an e-commerce business in Australia for almost a decade, providing me with the necessary acumen to understand what works and what doesn't when it comes to content that equates to conversions.
During this period, I amassed considerable inventory and created supply chain partnerships to be one of the largest sellers (in terms of sheer volume) of Nike, John Deere and Vans clothing and apparel on eBay Australia.
NB: Due to the nature of the work I was involved in and non-disclosure agreements that come with the trade, I have only published projects on this site that I have obtained permission for. They are meant to be a sample of what I have worked on and not an exhaustive list.